Community Forestry
Community Forestry Section Menu
There has been a dramatic growth in community forestry throughout the United States during the past 10-15 years. Why the growth? In many respects, momentum towards a different approach has come from the degree of failure of the previous systems. Various descriptions have been applied to the recent era of forest management: stalemate, gridlock, a cultural war, environmental conflict, mismanagement, and unhealthy forests, among others. Whatever it is called, it has resulted in a widespread climate where active forest management has been disallowed or discouraged.
After at least two decades of economic decline, political rhetoric, social turmoil in the field of natural resource management and conservation, some people looked around to see unhealthy, wildfire prone forests, unemployed or displaced wood workers, and an ultimate decline in social and economic capacity to undertake ecological analysis and carry out appropriate forest management. By the early 1990's, decline in the economic and land management resources of wood products industries and public land agencies had deteriorated to the point of inertia.
While clearly this new work of community forestry is an on-going process, a story as yet not fully told, it is time to reflect. While we must continue to speak in terms of concepts and dreams and supportive policies to pursue, we can also begin to speak in terms of work, practice, and on-the-ground progress. This part of the story needs to be told in a clear manner, in a way that promotes further study and analysis, and peer-to-peer learning. Community forestry is, as Baker and Kusel report (2003), "a social movement," like other evolutionary and healing processes in our history. As it matures in actual places, in communities and forests, it increasingly becomes something we can get our arms around, something tangible, with real achievements and immediate challenges.
Community forestry, while filled with ideas, notions and a sense of what ought to be, is also now a set of real experiences. It is a complex and interrelated array of resources, policies, practices, and most of all actual players whose large and small contributions sustain the immediate and long-term outcomes of a new and hope-filled land stewardship ethic. The more familiar we can become with the day-to-day situations, actions, successes and challenges of this work, the better we will be able to continue to support and strengthen its practice and achievements.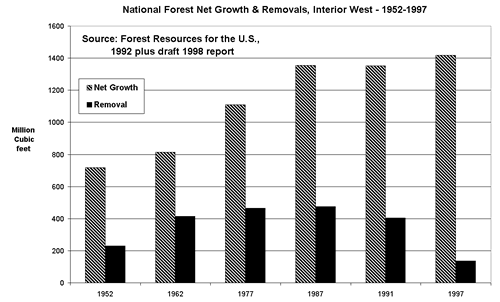 (Source: Johnson, Marlin. Combining Social and Ecological Needs on Forest Lands in the United States: A Global Perspective, p6.)


Lessons Learned
Community forestry involves a myriad of new expectations, uncertain economic outcomes, evolving ecological science, risky investments, and limited public consensus. Negotiating this challenging development process requires significant forms of support, planning, redesign, and reinvestment in terms of organizational commitment, capital, political leadership, and realignment of natural resource management policy.
Local people don't easily accept outside help that comes and goes, and tells them what to do, or does it for them. Hands-on means doing it with them, even living with them and working with them to get the job done.