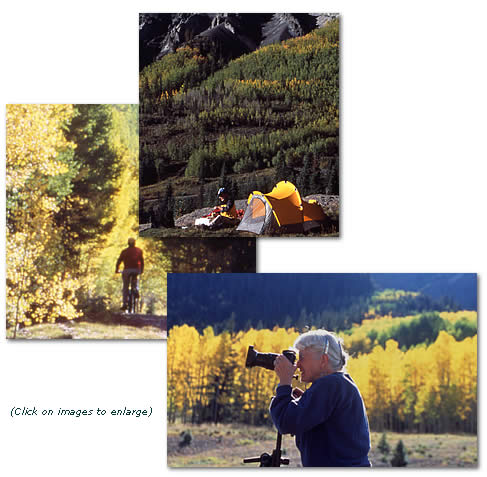 he selection and varieties of recreation available in the Red Mountain area are strongly seasonally dependent. In the winter it is the destination of seekers of either serenity or serious challenge. For those who value solitude, there are numerous roads and trails for cross-country skiing or snowshoeing. They vary from the nearly flat, well-maintained trails to and through the ghost town of Ironton, to the steeper mining roads on the flanks of Red and Brown mountains.
In the summer, the pace quickens as residents and vacationers alike seek the rejuvenation that high mountains, brisk weather, striking scenery and relative isolation can bring.
Mountain bikers and hikers can have the unique experience of following the route of the long-vanished narrow gauge railroad past the mines that made Red Mountain famous in the Old West. Sites such as the National Belle, Guston, Yankee Girl and the Joker Tunnel.
View Recreational Map of the Red Mountain Area (PDF, 781K)>>